Welcome to
Roots IVY

International

Flagship

Campus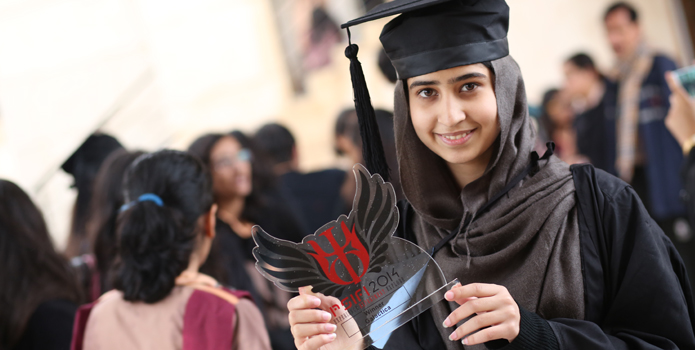 Admission Procedure
Basic Admission Information
• Admissions are taken from March to August at all Campuses of Roots IVY Schools System
• Registrations are open all throughout the academic year
• Academic session begins in August/September each year
• Each academic year consists of two terms
• Annual exams are conducted in May/June
• No Student is allowed admission without passing the Entry Test or Interview in some cases
Admission Procedure
Application forms together with Prospectus are available at the school office or by post and should be filled in the school. Selection of students is on merit, the decision of the management and school adminstration is final and cannot be challenged.
Note: 'Prospectus' and 'Admission Form' Charge is Rs 1000/- only and is avaliable at Roots IVY Schools System Campuses Nationwide.
Submission of Admission Form
The documents to be attached with the Admission Form include:
• Photocopy of Provisional Certificate and of Character Certificate from last institution attended
• Orginal School Leaving Certificate from the previous school or college
• 2 recent passport size Photographs
• Progress or Report card from last school
• Attested photocopy of Birth Certificate or Form 'B'
• Copy of CNIC of the father/guardian of the child
The Following Fees are payable at the time of Admission:
a) Registration Fee non-refundable
b) Admission Fee non-refundable
c) Security Fee refundable
d) Tuition Fee payable bimonthly
('O' levels, IGCSE, 'AS' & 'A' levels, BSc, LLB studies Tuition Fee is payable Quarterly)
e) Annual Resource Charge payable once a year and/or at the time of admission
At the time of admission students also pay for the Roots IVY computerised student ID card, annual Roots IVY NEWS, Roots Thematic Montessori branded Bag, school Badge, Information and communication technology ICT charges, computer laboratory fees and science laboratory fee (if applicable).
Univerity of Cambridge CIE and University of London Edexcel Examination
Students shall pay for University of Cambridge CIE and/or University of London Edexcel Examination registration Fee and charges to Roots IVY Schools System, which is paid directly to the British Council Pakistan by the Roots IVY Schools System.
Note:
• Roots IVYTuition &Fees is payable on 12 calander month basis
(for more detailed information please read Tuition & Fees Policy 2007-2008)
• Roots IVYTuition & Fee is subject to review annually
• Schloarships are available in selected schools and on merit in AS & A levels.