Welcome to
Roots IVY

International

Flagship

Campus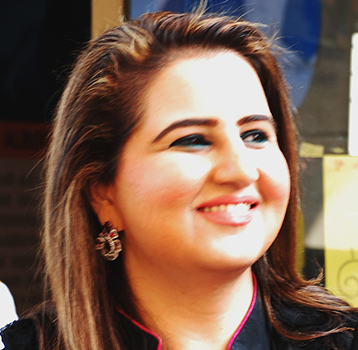 Message
from the CEO
It is a very proud moment for me as I welcome you to the Roots DHA-I Flagship Campus, showcasing our outstanding students and giving a snapshot of their achievements during 2013-14. Roots DHA-I invests time and energy in enabling passionate young students to proliferate, embracing educational innovation and curiosity and this culture has seen a year of success in academics, co-curricular competitions and social activities. The strength of our diversity continues to attract outstanding students to the assemblage of high quality education that contributes towards making our institution one of the very best. Looking at the work presented here it is not hard to see why our graduates are so highly regarded.
Roots DHA-I has come a long way over the years. Our guiding principle has been to provide global education and produce graduates who can envisage the future and work on the universal stage. We are committed to ensuring that the students who walk our corridors emerge distinctive from the rest, with an approach that would help them excel in any corner of the world. We have certainly achieved that, as we provide a benchmark for quality, and raise the standards of excellence each year. Across all levels you see the culmination of students and staff working together to address complex and challenging targets to equip students with the knowledge, skills and competence needed in today's classrooms and beyond, and nurture educational leaders and researchers. Our achievements speak for themselves, as each year our students accomplish outstanding results, earning placements in world renowned institutions, with substantial financial scholarships.
In order to meet the new challenges of the 21st Century, we must set new standards for success. Roots DHA-I is a multi-disciplinary, cosmopolitan institute which has earned international recognition for providing its students with a wide array of fields such as medicine, engineering, arts, law, business, communication and community services etc. We instill zeal and vibrancy in all that we do, pursuing creativity, innovation, discovery, research and intellectual exchange. We continue to urge our students to dream more, learn more, do more and become more. When every discipline of science, art, literature, philosophy becomes the manifestation of each individual personality, then glorious and dazzling achievements become possible, and that is our vision.
I wish to congratulate all my students for demonstrating the courage to achieve their dreams, and gaining coveted acceptance offers from prestigious universities including Ivy Leagues, as well as other prestigious institutions such as Oxford, Cambridge, New York University etc. Collectively, the scholarships offered to our students amount to the surmountable sum of over Rs. 1 Billion & 850 Million.
This is truly an outstanding achievement.
Well done students. You have made us truly proud!!!
Our students reflect our success in training future leaders. Our graduates have become reflective agents who constantly seek to grow professionally and serve with creativity and imagination. This reflects the cultivation of our vision and commitment to the field of education and success.
As Bernard Edmonds said, "To dream anything that you want to dream. That's the beauty of the human mind. To do anything that you want to do. That is the strength of the human will. To trust yourself to test your limits. That is the courage to succeed".
"In this ever-changing world, Roots DHA-I celebrates diversity, creativity, vitality and excellence, creating a hugely challenging and competitive learning environment. We produce cosmopolitan students, providing them with opportunities for global higher education, while focusing on the holistic development of each individual personality. That's why Rootsians become global leaders with a difference!"
Khadija Mushtaq
Tamgha-e-Imtiaz
CEO
Roots IVY International Schools
khadija.mushtaq@rootsivyintschools.edu.pk