Welcome to
Roots IVY

International

Flagship

Campus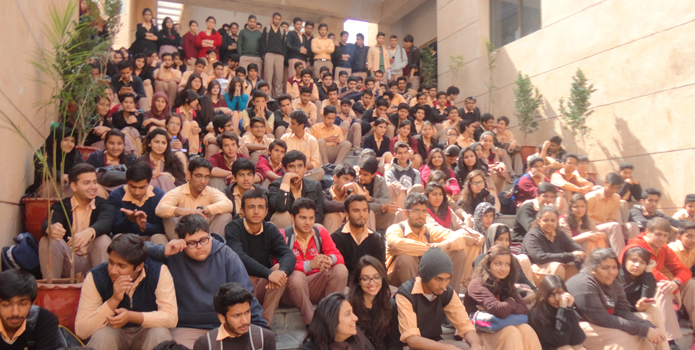 IGCSE / 'O' Levels
Roots IVY is an outstanding school where young people enjoy learning, gain remarkable achievements, and confidently enter into the world of higher education and professional life. Roots IVY O' Levels/IGCSE program is widely recognized as unique and exceptional by providing global education. It also provides different UK educational programs to cater to the needs of high school pupils and modern social demands.  Roots IVY offers Cambridge and Ed Excel International UK qualification as a best choice for future success of our students.
Our Curriculum
At Roots IVY, we provide our O' levels/IGCSE students with international academic prospects which are extraordinary and lead the road to success from A levels to Pre-U. Moreover, in Roots IVY, with the availability of more than 20 subjects, the O' Levels/ IGCSE curriculum offers a range of courses for learners with a wide variety of abilities, including those students coming from different backgrounds whose first language may not be English. The student is free to choose from the two different UK education programs of O' Levels and IGCSE, with any combination of subjects according to their requirements and interests.
Resources, Training and Curriculum Development
Resources at Roots IVY are developed exclusively to suit a variety of teaching methods in different international contexts. Excellent resources and training is provided to the subject expert to update the syllabus of each subject every year. Cross-curricular perspective is an important component of learning introduced by Roots IVY as it improves motivation and engagement for students and teachers alike, thus making the subject both interesting and relevant to the learner at international level. This global approach harmonizes existing subject-based syllabuses, encourages creativity and critical thinking, and promotes a joined-up vision of the world. We update the curriculum regularly to ensure it stays relevant to learners' needs.
An International Approach at Global Level
At Roots IVY O Levels / IGCSE, having links with a variety of schools in Europe we also provide opportunity for students to participate in summer exchange programs in well renowned universities all around the world as in UK, USA, Germany and Canada. Roots IVY also offers the able linguists to study contemporary Foreign Languages which adds to their resume and further opens opportunity for students at international level.
Co-Curricular and Extra-Curricular Activities
An extensive range of clubs as well as co- curricular and extra-curricular activities is organized by and for students at different levels to partake in, through which they acquire tremendous self-confidence. The Roots IVY Science Society, Robotics Club, Roots IVY Community Club, The Book Club, Roots IVY Environment Club, Roots IVY Language Clubs, Roots IVY Math Club and many other clubs and societies are initiated to facilitate academic learning with participation. By being a part of their events and activities, students learn to realize their duties and rights in today's world, and discover alternative careers in fields such as academics, sports, arts, and music etc.