Welcome to
Roots IVY

International

Flagship

Campus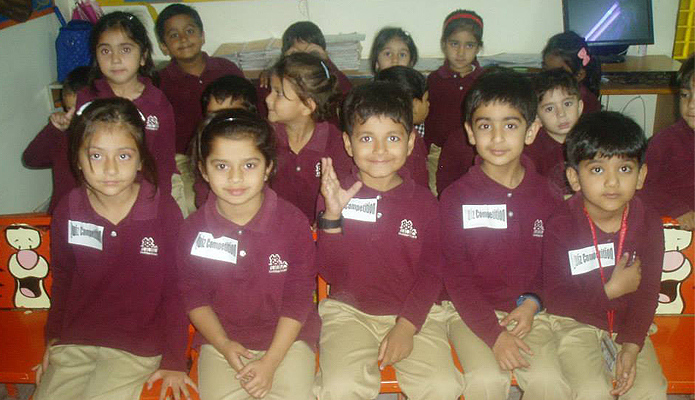 Roots IVY International Primary School
The one of its kind Primary School in Pakistan! Our aim is to support students to become competent learners, graduates and professional practitioners improving the lives of individuals and communities. The 5 years primary school program is structured for age 5-11 years.
About the Qualification:
Roots IVY Primary Program
The Roots IVY has been developed by the experts and subject leads from the DQCA Department of Quality Curriculum and Assessments at Roots which has been established on the same lines as the QCA department of UK and Wales. The Roots IVY has been bench marked against international curricula. Subject wise curriculums are developed in house and are vertically and horizontally aligned.
About the Curriculum:
Roots International Primary Curriculum:
Appropriate and relevant internationally, Roots Primary has been designed to be culturally sensitive. RSS is known for its in house sheet system for years. Our worksheet system is meant to give maximum learning in minimum time. It includes top-quality teaching and assessment resources appropriate for teaching and learning. Child is given maximum exposure locally and internationally as the topics in each subject are globally recognized. Teaching strategies and resources support and ensure an engaged learning environment which enhances child's knowledge, skills attitude and values.
Suggested scheme of work helps to plan teaching. The schemes of work cover all the learning objectives in the primary curriculum framework, providing a suggested teaching order as well as sample activities. Each stage is split into a number of units, which can be used as a starting point for producing lesson plans. Activities are suggested to suit local circumstances and resources.
About Assessment, Learning and Progression System:
Roots IVY Primary forms part of International Education for 5-11 years, offering routes candidates can follow from post-kindergarten (Montessori) stage through to university entrance. A continued assessment system is followed from grade 1 to 3. Grade 4 introduces monthly assessment to warm up and prepare the child for the tougher years ahead. Grade 5, introduces proper centralized examination system. Roots IVY provision also includes first-class support for teachers through publications, online resources, training, workshops and professional development followed by teaching standards monitoring.