Welcome to
Roots IVY

International

Flagship

Campus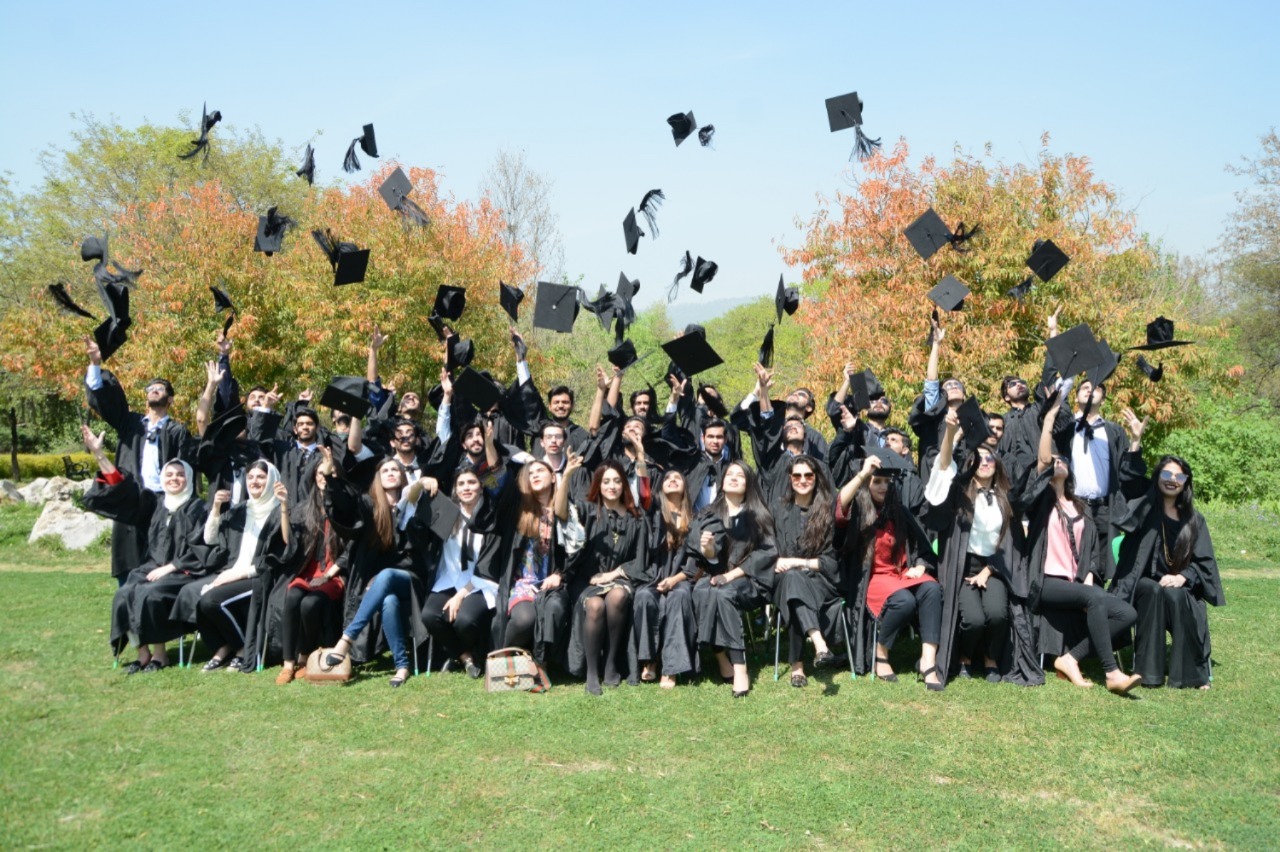 About Roots IVY:
Roots IVY International College is Pakistan's pioneer Transnational Education (TNE) and tertiary education provider. Established in 2003, Roots IVY International College has transformed itself into a global college serving the needs and ambitions of a diverse range of students by providing challenging academic programs which are underpinned by innovative research, scholarship and professional practice.
Roots IVY International College has six schools including: the School of Accountancy, School of Business, School of Social Sciences, School of Fashion, School of Computing and School of Law. Seeking to extend its wide range of graduate and postgraduate program offeringss, Roots IVY has formed a number of collaborative, affiliated and partnership arrangements with prestigiousInternational institutions, Universities of Higher learning, Professional Bodies, Global Assessment Associations with professional and higher education portfolios. From diplomas, undergraduate degrees to Professional Certification, there is a program to meet the learning needs and career trajectories of every student at Roots IVY.
A leading Pakistan based international college, Roots IVY champions a socially inclusive approach to participation in higher education by providing not just academic courses but also vocational qualifications that provide alternate entry pathways into tertiary education. We. deliver outstanding academic and training programs on our campuses, preparing our students to be professional, skilled individuals prepared for the contemporary workplace ,committed to the communities in which they live and work.
At Roots IVY International College, we always put the needs, welfare and experience of our students first. We place a high value on helping our learners develop self-regulation and independence in learning and on encouraging them to challenge conventional wisdom, handle complexity and benefit from difference and diversity. We are committed providing an adaptive environment through the development of talented, highly skilled and motivated staff, effective governance, management and leadership and beneficial collaboration with other institutions internationally.
Recognizing the value of transnational educational experiences in the globalized world and workplace for its learners, Roots IVY provides a spectrum of UK credentials and academic offerings, which offer students continuity of education subsequent to attaining their O and A Level certification in Pakistan. As a pioneering school system and provider of O-Level and A-Level certification for decades, we have expanded our vision to make affordable higher education opportunities accessible at home for Pakistani A-Level graduates who cannot proceed abroad for university studies due to financial constraints. This is what undergirds our popular slogan, "If you can't go to London, London can come to you".
• We empower students to develop their full potential while acquiring know-how, expertise, leadership and social skills so that they can act as agents of change within society and acquire the necessary skillset for global employability on par with international standards.
• We promote entrepreneurship/self-employment amongst the youth.
• We strive to attract and educate an excellent and diverse body of undergraduate students and to prepare them for post-graduate education abroad.
• We enhance student opportunities for active learning and participation within the university as well as regional and global communities.
• We provide facilities that support educational, professional and personal development.Roots Ivy International College is a modern, educational institution of international standards with the latest state-of-the art facilities featuring conference halls, seminar halls, spacious auditoriums, international standard classrooms and independent study areas. In addition, the campus has well equipped international standard laboratories such as a fashion and design lab, a high tech IT lab, resource rooms, state-of-the-art library with a wide-range of reference books and resource/ research material. Like any high standard College It also provides facilities for all extra-curricular activities such as sports and Cafeterias.
Our Strategy
Our strategy is to attract, transform, and graduate applicants who reflect promise, potential, capability and diversity while providing all students whether undergraduate, post-graduate or professional with a transformative education characterized by quality and vigor which mobilizes them towards professional and self-development and enables them to contribute to community development. We do this by:
• Encouraging pre-eminence in scholarship, inquiry and creativity and ensuring student well-being through structured academic support including emotional support, personal tutoring and peer-assisted learning mechanisms.
• Enhancing student employability through provision of counselling services which provide students with comprehensive career planning at university and work placements, admission advice and support for materializing academic career trajectories.

• Encouraging student achievements in academics, co-curricular, extra-curricular and community efforts by conferring formal recognition in the form of achievement awards.

• Increasing college and student engagement and participation in community improvement initiatives and public sector service support through student volunteering and institutional expertise sharing

• Engaging well-credentialed and motivated staff committed to extending the best possible support to our academic community.

• Forging partnerships and collaborations with external universities to offer affordable quality education through innovative educational program inspired by the motto 'Act locally, think globally'.


Founder's Message: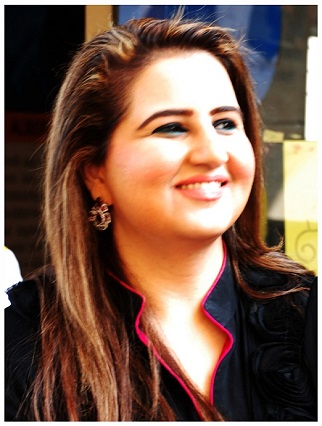 The mission of our institution is to prepare graduates who are equipped not just with theoretical knowledge but also with a keen understanding of its application, thus furnishing them with the right kind of skillset to attain professional success and to lead in their chosen domains. Our transformative educational experience is led by teachers who are well-credentialed professionals with wide-ranging industry experience and exposure so that our students gain vital insights into destination industries and professional domains.
From well-resourced contemporary campuses integrated with state of the art equipment, quality teaching, print and digital resources, sporting facilities to student community activities, we offer our students a holistic learning and self-development experience. We are committed to providingour students with the support and development that can prepare them fully for their professional journeys. The model of education we offer transforms our learners into capable, reflective and action-oriented practitioners along with the intellectual wherewithal and passion for activism to act as agents of change in their respective communities. In addition to academic modules, our students benefit from professional trainings and workshops aimed at developing their 'soft skills'.
Our most distinctive feature is the spectrum of transnational educational qualifications we offer in collaboration with prestigious international partners which impart rigor, innovativeness and quality to our programs. These partnerships allow us to offer quality education and international credentialing at a fraction of the cost for a similar educational experience abroad to our students right at their doorstep.
Offering academic programs in collaboration with international educational partners under the Higher Education Commission of Pakistan's (HEC) TNE policy, we ensure quality and rigor in program implementation by adhering to theawarding universities' quality assurance mechanisms and procedures. This includes the following processes:
• Undertaking regular self-assessment and audits to fulfilall requirements of the foreign university partners in assuring the maintenance of academic standards

• Using the Quality Assurance Department to monitor and regulate the maintenance of academic quality through internal quality assurance mechanisms and processes.
Collaboration & Partnership:

About University of London
With the university being established in 1836, the Charter for the University of London (UOL) was signed by Queen Victoria in 1858, enabling it to open up access to UOL awards by all those who could fulfil the entry requirements. Thus, since its inception, University of London has endeavored to make its qualifications accessible by students all over the world through distance, blended and flexible modes of learning, with examinations being conducted at 600 examination centers in more than 170 countries. Offering more than 100 qualifications through online, blended and flexible modes, UOL counts an enrolled strength of 50000 students in over 190 countries. With more than 8,000 students graduating annually from the University of London through distance and online modes of delivery, alumni who have graduated from these programs include an impressive array of Nobel Prize winners, Commonwealth leaders, government ministers, renowned authors, academics, judges and business leaders..

University of London's Member Institutions and Academic Directions of the Programs:

As one of the world's leading universities, UOL is internationally recognized for its high academic standards, and an award from the University of London is a hallmark of excellence, respected by employers and universities worldwide. UOL's reputation is based on the outstanding teaching and research of its 17 world-class member institutions and nine specialist institutes. Academics appointed by these member institutions develop the syllabuses, prepare the study materials, and are responsible for the setting and marking of student assessments. This means that students benefit from the academic rigour and leading-edge research undertaken by the member institutions. It also ensures that University of London awards are maintained at the same high academic standard as within the University's member institutions, irrespective of mode of study.

Roots IVY & University of London:

Roots IVY's sustained commitment to developing excellence in respect of teaching and support to students and administrative processes has led it to gain the prestigious status of University of London Recognised Teaching Centre. In a further testament to the quality of its teaching, programmes and infrastructure, since 2003, Roots IVY has been recognized by Higher Education Commission.

Students are registered with the University of London and Roots College International IVY Campus respectively. Upon successful completion of their programme of study, students receive a University of London award. There is no difference in the standard of the award obtained by students who study on campus at a member institution of the University of London and those who complete their studies through online, blended and flexible modes of learning.

Roots IVY International College is approved to offer the following HEC recognized programmes of University of London:

a) Undergraduate Laws (LLB/Certificate of Higher Education in Common Law/Graduate Diploma in Commercial Law)
b) Economics, Management, Finance and Social Sciences (EMFSS)


The University of London is a world renowned provider of legal education. For over 150 years, the LLB has provided the first step on a career path for many thousands of practising lawyers within the Commonwealth and around the world and has provided many thousands more with the vital transferable skills of a world class legal qualification, enabling them to thrive in many other professions. Academic direction for Undergraduate Laws is provided by a consortium of outstanding University of London Law Schools: Birkbeck, King's College London, London School of Economics and Political Science (LSE), Queen Mary University of London, SOAS, and UCL.

On successful completion of their studies, students receive a University of London award with the diploma stating that they are registered with the University of London and that their examinations have been conducted by the University of London Law Schools.

Find out more about the University of London at: london.ac.uk/llb

Economics, Management, Finance and Social Sciences (EMFSS)

London School of Economics, LSE, is a world leading university, specialising in social sciences, with a global community of people and ideas that transform the world.

As pioneers in the study of economics and international relations, LSE academics continue to be leading thinkers in these fields. LSE's world-class faculty, many of whom are involved with the University of London online, blended and flexible learning programmes, help governments, NGOs and businesses to tackle the world's problems by bringing academic research to bear on current issues.

LSE is rooted in London, but the School is a truly international institution. LSE considers students on the University of London online, blended and flexible learning programmes to be important members of the community and are always delighted to welcome them on campus, for example during their renowned Summer School programmes.

Ranked second in the world - and top in Europe - in social science and management subjects for the seventh consecutive year in the QS World University Rankings by Subject 2019, LSE has also been ranked first in the world for Social Policy (QS World Rankings 2019). As an indicator of its quality of its research, LSE has the highest proportion of research ranked 'World leading' of any UK university (QS World Rankings 2018)

The University of London is the awarding body for courses in Economics, Management, Finance and Social Sciences (EMFSS). LSE provides the academic direction for the courses. This means that LSE's leading academics plan the structure and content of each degree programme, develop and write the study materials, set and mark examination papers and determine students' progression through the course

Roots IVY International College is approved to offer the following HEC recognized EMFSS programmes of University of London:


– BSc in Accounting and Finance
– BSc in Business and Management
– BSc in Economics
– BSc in Economics and Finance
– BSc in Economics and Management
– BSc in International Development
– BSc in International Relations
– BSc Politics & International Relations


On successful completion of their studies, students receive a University of London award with the diploma stating that they are registered with the University of London and that their examinations have been conducted by the London School of Economics.

Find out more about the University of London at: london.ac.uk/lse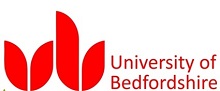 About University of Bedforshire
The University of Bedfordshire is a public university situated in Bedfordshire and Buckinghamshire, with a heritage of top quality education going back more than 100 years.The University of Bedfordshire works with academic partners both in the UK, and overseas, to deliver a range of courses and degrees.
Roots IVY International College is approved to offer the following HEC recognized degree programmes of University of Bedfordshire:

• BSc Hons Business Management
• BSc Hons Accounting & Finance
• BSc Hons Information Technology
• BA Hons Fashion Design
• BA Hons Business Administration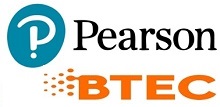 About BTEC Higher Nationals in Business and Fashion
BTEC Higher Nationals are delivered at both universities and colleges in 60 countries around the world. They are an ideal choice for students seeking an affordable and relevant route to a degree or employment. This year over 100,000 students in the UK and worldwide will choose to do a Higher National Certificate or Higher National Diploma to help them progress in their career.BTEC Higher Nationals at Roots IVY International College provide specialist learning at Levels 3, 4 and 5.
BTEC Higher National qualifications are widely recognised by industry and higher education authorities around the world as the principal technical professional qualification at Levels 4 and 5. Developed in conjunction with employers, students, and professional bodies, BTEC Higher Nationals offer students real experience, opportunities and comprehensive qualifications that will benefit their chosen career.
Roots IVY International College is the approved Study Centre recognized by Higher Education Commission since 2014 to offer Level 5 Pearson BTEC qualifications in the field of Business and Fashion.
Roots IVY International College is an approved centre to offer by Pearson BTEC higher Nationals qualifications under registration No. 91063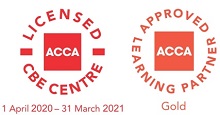 About ACCA
ACCA qualification is recognized globally by governments, professional bodies, academic institutions, employers and the media, worldwide. ACCA had audit recognition in the UK since the 1930s and their partnerships allow members to work internationally, complying with regulation in marketplaces worldwide. In 1974, ACCA received UK Royal Charter, recognizing the excellent quality of the qualification. ACCA (Association of Chartered Certified Accountants) is the largest and fastest-growing international accountancy body, with over 110 years of experience, innovation & excellence. ACCA members live in over 180 countries worldwide. Due to the nature of the qualification, the professional mode of study and the certification's repute ACCA's are in high demand numerous industries such as banking, auditing, consultancy as well as other professions like taxation and law etc.

Roots IVY International is the approved teaching partner "GOLD Partner" of ACCA since 2012. Roots IVY International College is also an approved CBE centre.