Welcome to
Roots IVY

International

Flagship

Campus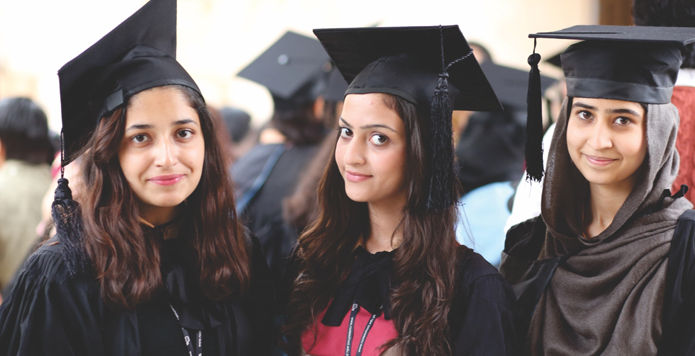 Computing and Information Systems (CIS) &
Creative Computing (CC)
Academic Direction: Goldsmiths UK
Knowledge of how to use digital technology is essential in the modern world. Understanding how the technology works, and how it can be applied, is a passport to a successful career that combines computing and its application.
This is the cornerstone of the Computing programmes offered by Goldsmiths: innovative application of computing technology, underpinned by rigorous study of the technology itself.
(by Academic direction we are referring to the fact that the curriculum is designed by Goldsmths; all the course books are provided by Goldsmiths and the papers of the students will be marked by the Goldsmiths examiners).

In addition the students will have an opportunity to attend the graduation in London.
ENTRY ROUTES to the Degree Programmes:
Standard Route
Work Entry Route
Eligibility Requirements for Standard Route entry :
1. 17 yrs of age.
2. 2 A levels + 3 further subjects at O levels (no less than a C grade).
3. 3 A levels (with one not less than D)
4. 3 A levels+ 1 O level (not less than a C)
5. 2 A levels + 2 As levels.
6. All A- levels are replaceable by 2 AS levels.
Maths:
At least a pass at GCE AS level + O-level maths (at not less than a B)
ENGLISH:
O-levels not less than a C or IELTS band 6 with no less than 5.5 in any subtests/ toefl with 580 score.
Brief summary of the Work Experience Entry route:
The Work Experience Entry route provides an opportunity for a student who may not satisfy the University's entrance requirements for the BSc in Computing and Information Systems or the BSc in Creative Computing to gain access to these degrees.
The Work Experience Entry routes are placed at the following Level of the Framework for Higher Education Qualifications (FHEQ): Level 4
Eligibility requirements for Work ENTRY ROUTE:
An applicant must satisfy the relevant entrance requirements given in this section. In order to be considered for registration on a Work Experience Entry route an application that is in accordance with the procedures and deadlines set out on the University of London International Programmes website must be submitted
To be eligible to register for the Work Experience Entry route an applicant must:
• have passed a minimum of four subjects (which must include mathematics) at Grade C or above at GCSE/GCE O level or an equivalent examination and
• normally be 21 years old before 1 September in the year that they register and
• normally have at least two years' relevant work experience and
• provide proof of competence in English which is acceptable to the University.
A student who has successfully completed the Work Experience Entry route by passing the relevant two full courses will be deemed to have satisfied the entrance requirements for the BSc in Computing and Information Systems or the BSc in Creative Computing and may progress to the degree by applying to transfer their registration.
Assessments:
The examinations are set and marked by University Of London to the standard of Goldsmiths UK, first year examinations. The assessment for most full courses except mathematics is by a three hour written examination paper and course work (assignments).
Transfer Facility:
Students have the facility of transferring to Goldsmiths UK in the Second or Third year of their study.
Career Options after your CIS Degree:
Applications programmer; IT consultant:
Your career starts with at least 1500 US Dollars
1. you can be a consultant :
2. You might work for a company of IT consultants or
3. you could be selfemployed and work as a contractor.
4. Systems analyst or as a Technical architect designing and developing software systems.
Creative Computing (CC)
Career Options after your CC Degree :
The CC programme at Goldsmiths is unique as it gives undergraduate students skills in designing creative applications as well as using them, in the visual, audio and multimedia domains. It will enable you to express your own creativity and give you the knowledge,confi dence and ability to act as a creative professional in the computing, media,music and arts industries.
The range of skills you will develop include:
• visual and audio design by programming
• creative processing for digital media:
• generating films, music, animations and games
• creative practice and the development of a portfolio of your own work.
You will thus be able to work in the following areas:
Animation ; Computing in the cultural sector ; IT and creative computing consultant ; Web development.
Some of the important courses you will be studying in CIS:
• Graphical object-oriented and Internet programming in Java
• Data communications and enterprise networking
• Software engineering,
• algorithm design and analysis
• Artificial intelligence
• Neural network
• Software engineering management
• Accounting information systems
• Information systems management
• Decision support and executive Information systems.
• Interaction design
• Operations research and combinatorial optimization
Some of the important courses you will be studying in CC:
In addition to the above courses you will be studying the following courses:
• Creative computing 1: image, sound, motion
• Creative computing 2: interactive multimedial 3
Three compulsory half courses:
• Computing art and image effects
• Sound and music
• Interaction design
Fee Structure:
Roots Ivy Fee structure is the same for all standard route degrees.
For University of LondonInternational Programmes fee structure please visit:
www.londoninternational.ac.uk/comp
Scholarships:
Some fee scholarships are competitively available for students
transferring to Year 2 or Year 3 at Goldsmiths.
For further information please contact: intcomp@gold.ac.uk